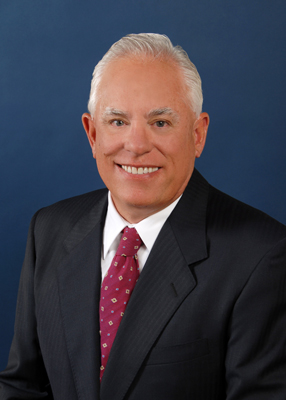 As Chief Executive Officer of American Career College and Executive Chairman of the Board of West Coast University, Mr. Pyle shapes and leads these institutions serving thousands of students looking to better their lives through advancing their education and pursuing careers in health care. Mr. Pyle strives each day to inspire his team to help students succeed in school and in life.
Biography
American College of Optics began instruction in 1978 with one campus located in Los Angeles. In 1992, Mr. Pyle expanded the curriculum to include other health care education programs, renaming it American Career College to reflect this broader scope. Today, American Career College has five campuses across Southern California, where more than 5,000 students are enrolled in specialized training programs for careers in Vocational Nursing, Respiratory Therapy, Surgical Technician, Pharmacy Technician, Dental Assistant and several other medical disciplines.
Among ACC's notable programs is one aimed at students who have not graduated from high school. ACC started an HSE Program with a GED curriculum at the Los Angeles campus in 2001. The idea: make a direct impact in the lives of non-high school graduates by providing a high quality, no cost GED preparation course and exam testing.
During the next decade and a half, the program expanded under the ACC umbrella to meet growing community demand. This included extending into other Southern California areas, including Orange and San Bernardino counties.
In 2015, the Ascensus Foundation took the reins from ACC in a move to further broaden and grow the program into the current HSE Academies model.
Mr. Pyle's vision for West Coast University is expansive. He set out to grow West Coast University into a premier educator of nurses, with a student-centric approach focused on completion rates, passing rates on state exams, and placement rates. This approach has proved extremely successful. In 2008, West Coast University became the first school of its kind to offer a Bachelor of Science Degree in Registered Nursing (BSRN). The University also launched a Bachelor's Degree program in Dental Hygiene in 2008.
Recognized in 2008 by the Orange County Business Journal as "Entrepreneur of the Year," Mr. Pyle holds a Bachelor's Degree in Business Administration from the University of Southern California's Marshall School of Business. He is an active member of his community, involved in numerous philanthropic and civic activities, and is especially supportive of health care and education programs, particularly those that aid underserved and at-risk children and families. In addition to philanthropic giving, Mr. Pyle gives his time to mentor high school juniors through job-shadowing, one-on-one meetings and individual mentoring opportunities. A native Californian, Mr. Pyle was born in North Hollywood and resides in Orange County.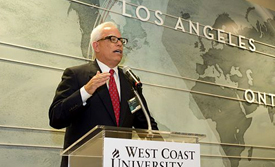 In all the years I have known David, he has never wavered one iota in his passion and commitment in providing exceptional learning opportunities for students. His genuine interest in the success of students has guided the mission of American Career College and West Coast University. In my book, David Pyle is a winner. To this day, I am honored to be associated with him personally.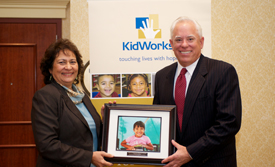 As a result of David Pyle's generosity and compassion, KidWorks is able to reach greater numbers of Santa Ana's at-risk children and families. David shares our belief that hope is a powerful force that can change lives and help children and families fulfill their dreams of a better life. From our staff, to our board of directors, to the children and families whose lives he helps transform, David has our heartfelt appreciation.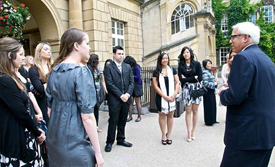 I met Mr. Pyle in the summer of 2011, when I had the opportunity to attend WCU's amazing international studies program at the University of Oxford. I was impressed with the way he went out of his way to meet and get to know the WCU students. Obviously he has a lot of responsibilities to juggle, but he genuinely sought us out and wanted our feedback. It's clear that he truly cares about students, and that's reflected in the quality of the programs and campuses WCU offers.